Leaders in Healthcare CRM Softwares Inviting Channel Partners 
Established in 1996, VIPL has over 27+ software products & 24,000+ customers across INDIA
Apply For CredR Franchise
About Visual infosoft
Visual InfoSoft Private Limited (VIPL) is one of the leading healthcare software companies in INDIA. Very few doctors, hospitals, pharmacies or retail outlets are using software due to unavailability of proper & easy-to-use software. Established in 1996, VIPL has over 27+ software products & 24,000+ customers across India. Our major source of business is through referrals. Our time-tested and easy to use software has helped us to achieve huge targets. Majority of our customers are in Gujarat, Mumbai, Pune, Delhi, Bangalore & few other cities of India. We see huge potential in this software across INDIA. For this, we are looking for 'Channel Partner' in major cities of INDIA.
Business Opportunity
Hardly 2% of the healthcare, retail organised sector is computerised.
In the modern era of technology, every consultant doctor needs patient appointment, clinical management, indoor management, health records, billings & accounting software.
After the implementation of GST in India, every retail business and organised sector required billing & accounting software.
Almost everyone from a pharmacist, hospital, clinic to a mobile shop and restaurant, requires software solutions. Hence, this is a huge business opportunity which needs to be tapped.
An unparalleled business opportunity with initial investment between Rs 1 lakh to Rs 5 lakh with 30%-50% min. profit margin.
Recession-Proof Industry
Despite the downturn in any economy, healthcare professionals have been repeatedly told that their careers are recession-proof.
Best Product Available In Industry
Visual Infosoft has developed the most effective CRM software with extremely user-friendly interface.
High Profit Margin
Profit Margin starts from 30% and there is a huge income through yearly renewal of software. 
Highest Number Of Users
Visual Infosoft caters to over 24,000 client base in INDIA.
27+ different products to sell
27+ different software products suitable for every type of healthcare and retail segment. 
Training & Branding Support
Visual Infosoft will provide training to all distributors and support through online & offline marketing. 
Eligibility & Process 
Any company or an individual from Medical, IT & Software may apply for the channel partner of VIPL. Furthermore, the process is as follows: 
The channel Partner will sign an agreement with VIPL.
The channel partner will buy advance CRM Software by paying in the Refundable amount of Rs. 1 Lakh – Rs. 5 Lakh (Not mandatory)
The channel partner needs to hire a team of 1-5 people depending on the population of the city & region.
VIPL will provide initial training on CRM Software to the channel partner.
The channel partner will start approaching new & existing
Sale of CRM Software to the prospective client.
Online support will be provided by VIPL. 
We have customized CRM solutions for :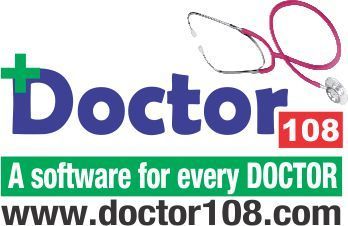 Ophthalmology
Physician

 Software 

Paediatrician

 

Software
Obstetrics & Gynecology

 

Software
Dermatologist

 

Software
General Surgeon

 

Software
ENT Surgeon

 

Software
Orthopedic

 

Software
Pathology Software
Radiology Software
Diagnostics Software 
Ophthalmology Software
Pharmacy Software 
Software for the Hospital having 50+ beds, starting from Rs 1,25,000/- and onwards. Useful for Corporate Hospitals, Trust Hospital, General Hospital, Super Speciality Software and Government Dispensary or Hospital 
VIPL Retail Softwares are available :
Optical Store Software
Distributor Managment Software
Garment Store Software
Mobile Shop Software
Super Store Software
General Store Software
Explore more franchise & business opportunities
FIND BEST FRANCHISE BUSINESS OPPORTUNITIES WITH AN INITIAL INVESTMENT STARTING FROM 1 LAKH TO 5 CRORES
Click Here