INVITING PR DISTRIBUTORS
Digital Punch is inviting Online PR (Press Release) Distributors in North & West India. 
To submit your query, fill the form alongside. 
APPLY FOR PR DISTRIBUTION
What is Online PR?
A business announcement distributed to the public through publishing a News on Online News Channels is called Online PR (Press Release). Press releases have changed a lot over the years, especially since businesses have realized the importance of online marketing. Here are some of the main reasons web press releases have become so important:
Announcing a new product or service
If you want to announce a new product or service, you can draft a press release and immediately get your news found on all major news channels and search engines. PR also enables you to target thousands of journalists.
Improving brand image
Because it has become so easy to publish and distribute a press release through Digital Punch, companies can easily send out as many press releases as they want. Publishing more press releases more often is a good way to improve your brand's image.

Instant world-wide distribution
Before online press releases had become common, most press releases were sent only to journalists. If not deemed worthy of press mention, they lived in a binder and never get published. Now a single press release can be distributed to several news channels through Digital Punch.

Viral possibilities
An online press release can go viral if people start sharing it over social media networks, thereby creating a buzz that was never possible with traditional media like newspapers and television.
Search engine optimization
By using specific keywords relating to your business, you can optimize your press release so people can easily access your company information through search engine use (Google)

Google Page Ranking
Online PR is one of the factors in google page ranking. It increases your website/app ranking in Google.
BUSINESS OPPORTUNITY
India has become a startup hub; every day thousands of people are coming up with new ideas and innovations. Not only this SMEs (Small Medium Enterprises), Business Owners and Professionals always have a dream of getting their product/service/brand get published anywhere on News Channels.  Companies and individuals approach journalist, News Channels and other available resources to get their product/service/brand/innovation get published in News Channels, but even worthy news and stories never get published.
Now, any company, startup and professionals announce their product/service/innovation easily on several news channels at a time. It will be done easily by approaching our Distributors. We guarantee that a single PR (Press Release) will get published on minimum 25 Online News Channels. PR will get live on selected time and date (available in Dashboard).
PR Distribution Process
We are inviting PR Distributors in Tier 1-2 cities in North & West India. A PR Distributor will act like Digital Punch's local representative & authorized body in the assigned territory. The process starts with buying a pool of 25 Prepaid PRs. Digital Punch will issue user id and password for a dashboard from which PR Distributor can SUBMIT, MANAGE and PUBLISH Press Releases to 200+ Online News Channels in PAN INDIA. After successful submission of Press Release in the given dashboard, the PR will automatically get published on selected date and time. PR Distributor can SEE, PRINT and DOWNLOAD visibility report on the same day of release.
PR Distributor needs to share visibility reports and links to the client in the specified format provided by Digital Punch.  
PR Distributor Responsibilities and Approach
PR Distributor will be responsible for handling enquiries passed on by Digital Punch. Digital Punch will give 80- 100 enquiries in a year to PR Distributor in the assigned territory. For an example, PR Distributor based in Surat City will get enquiries only from Surat.

PR Distributor needs to hire a dedicated team member that will help in penetration the market by giving presentations to Startups, SME and Business Owners. He may need to increase the team depending upon the number of enquiries and business expansion.

PR Distributor will distribute flyers, posters and other marketing material in the assigned territory. Branding material will be provided by the company.

PR Distributor will make ensure that he/she will not encourage any fake-false or illegal news to get published.

PR Distributor will do time to time offline and online marketing activities to deliver the knowledge and benefits of Online PR in the assigned territory.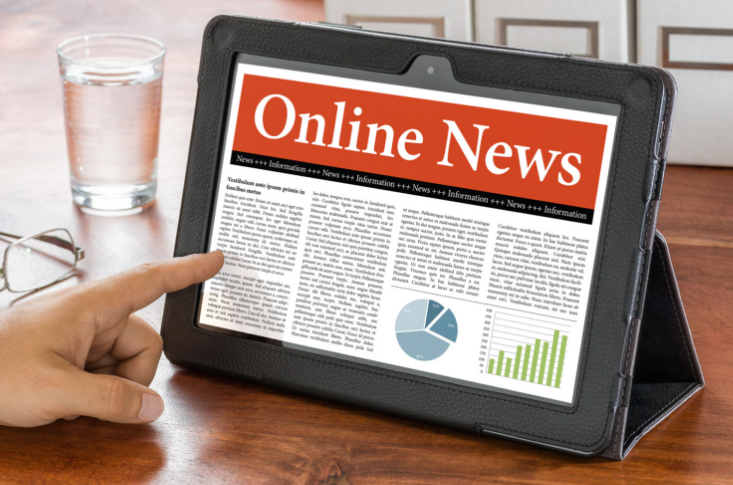 Profit Margins & Validity
There is no other body in India that covers Online PR and gives minimum publication guarantee. Hence, profit margins may vary from a minimum of 25% and can go up to 80% depending on the client and his requirements.
Issued PR bucket is valid for a period of 12 months.

Distributors can buy more PRs from the available slots of 10,20,30,40 PRs directly from Digital Punch in the same pricing.

Every year (after 12 months) prices will be increased by 20%.

A single published PR link will be available on News Channel for a minimum of 03 months and a maximum of 12 months. Many Channel links will be live forever.

For publications in other than English language, PR Distributors can buy separately from Digital Punch. Other languages are Hindi, Gujarati and Tamil.

Multimedia Insertion: If a client wants to insert company/brand logo or an image in News Publication, it can be done on additional charges. 
News & Blogs
Find out Digital Punch's latest Blogs, News and Announcements.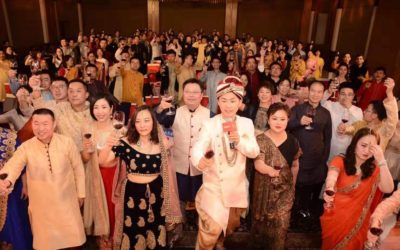 रॉकीप्ले और रॉकीSaaS वैश्विक विस्तार की रणनीति जारी रखते हुए यह कार्यक्रम आयोजित किया गया । 17 जनवरी, 2020 को, भारत में वार्षिक पांशी हंड्रेड हीरोज बैंक्वेट को भव्य रूप से आयोजित किया गया था, जो पांशी ग्रुप्स के ग्लोबल लेआउट देशों में से एक था। 100 सर्वश्रेष्ठ पांशी...