Passion Vista, a global magazine on luxury, treats its voracious readers with special editions of the magazine with essence of their successful existence.
Passion Vista, a quarterly global magazine on luxury, lifestyle & business, promises to entertain its readers with the latest trends in high fashion lifestyle of the most aristocratic and charismatic people from the society and business. It features the most happening trends in health & fitness, fashion & brands, food & beverages, culture & style, travel & leisure and adventurous & classy sports besides showcasing the lifestyle habits and success stories of renowned business leaders & celebrities from fashion & films across the globe.
Passion Vista is released quarterly by Unified Brainz Virtuoso Limited (UBVL) a Media & Publication House, founded and chaired by the ingenious Dr GD Singh who himself is a distinguished brand consultant, author, writer & media host. Along with his inspiring wife, Dr Neetu Singh, who is also the Managing Director of Unified Brainz Group; among the recent development Dr GD Singh conceived the idea to launch a full filled & entertaining talk show by the name "Gusto with GD" which will feature Passion Stories of illustrious Individuals who have made their mark in their career through their passion, this talk show shall be broadcasted across the globe through Unified Brainz official YouTube channel catering to Luxury, Lifestyle & Business Segment exclusively in collaboration with Passion Vista magazine.
Apart from its regular quarterly publications, Passion Vista treats its voracious readers with special editions of the magazine too that are often special coverage on people and places that capture the very essence of their successful existence. Every special edition of Passion Vista draws a lot of fan following on social media. The launch of every special collector's edition is an extravaganza with invited guests ranging from royalties to Hollywood & Bollywood celebrities, business tycoons, famous international sports personalities, aristocratic socialites, diplomats, popular bloggers & influencers and who's who of the society. The lavish launch parties draw a lot of attention on print & television media as well as social media that buzz loud with every launch to broadcast its success story.
Passion Vista enjoyed its 1st Anniversary celebration in Los Angeles, Hollywood, USA in December 2019 through a 2 days extravaganza celebration on a private chartered luxury Yacht where it also unveiled a Special magazine edition, featuring "The Most Admired Global Indians-2019" and the annual gala awards showcase of its very special property titled "The PV Global Icons-2019" The response was overwhelming that created a strong stir on the social media afterwards. Following the legacy, Passion Vista is celebrating its 2nd Anniversary this year by releasing a Special Collector's Edition, featuring "The Most Admired Global Indians-2020" and "The PV Global Icons-2020".
Unified Brainz Virtuoso Limited is a leading management consulting firm which specializes into the personal branding domain for corporates & individual's to ensure that they get the recognition they deserve through various projects & property which we create throughout the year.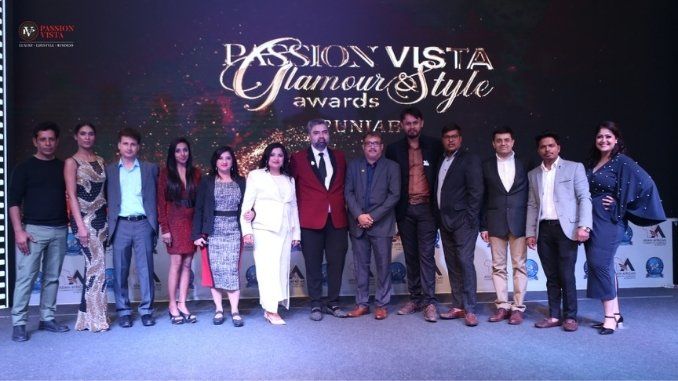 The event was attended by Dr GD Singh, Editor In Chief – Passion Vista and Founder & President- Unified Brainz Group with Dr Neetu Singh, Managing Director- Unified Brainz Virtuoso Limited along with Unified Brainz Group Team
In order to emphasize the importance of Branding and Brand Building for individuals as well as organizations, Unified Brainz Group organizes an Annual Gala Award Show, 'Global Business Leadership Forum & Awards' that identifies and recognizes most illustrious and successful business leaders, professionals and organizations from Corporates, SMEs and MSMEs and facilitates them for their remarkable achievements and unmatched brand equity. In past Unified Brainz Media and Publication House has also developed and published a unique Speaking Coffee Table Book, 'Who's Who of Industries', featuring short biographies of 100 odd most eminent personalities via its Gujarat and Rajasthan editions. A digital technology called, Augmented Reality has been amalgamated in the coffee table book that enables a reader to watch the video just by scanning the page from the book for the concerned biography using a special mobile app.
If you are looking to invest in personal branding & recognition, please feel free to connect with us to know more about various projects running & also if you wish to scale up your business or for any strategic advice.
To know more about the Unified Brainz Group check: www.ubgroup.asia or email at [email protected]
The post Passion Vista – An Exemplary Marriage of Luxury, Lifestyle & Business appeared first on .