The credit score is the product of your credit history and is an indicator of your creditworthiness.
A personal loan is the best credit instrument when you are facing a financial emergency or an unexpected expense, such as hospital expenses, home renovations, marriage expenses, etc.
When you apply for a personal loan, the lender will collect information about you that will help in deciding whether to lend you money, how much to lend and at what interest rate. To get this information, the lender will access your credit report.
Your credit report is a statement that has information about your credit history and current credit situation. It also includes information about your existing and past loans, with details of how much you borrowed, and your repayment history. Based on your credit report, a credit score is assigned to you.
What Is a credit/CIBIL score?
A credit score is a three-digit number that is between 300 and 900. Although there are four credit bureaus that are authorized to give this credit score – CIBIL, Experian, Equifax and CRIF High Mark, the CIBIL score is the most popular one in India.
The credit score is the product of your credit history and is an indicator of your creditworthiness. All loan lenders, including banks, NBFCs, fintech lending companies and other financial institutions rely on credit score for approving the loan.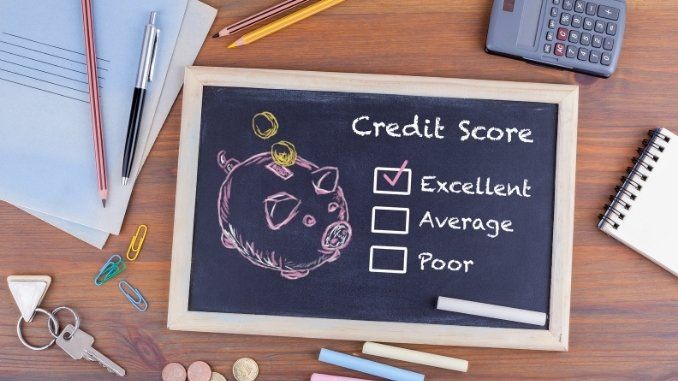 How Important Is the Credit Score for a Personal Loan?
The personal loan lenders view borrowers with strong credit reports and higher credit scores as less risky. This means they are less likely to default on the loan. The lenders often offer loans with larger amounts and low-interest rates to these borrowers. On the other hand, borrowers with shakier credit reports and lower credit scores are often rejected a personal loan, but if they do get their loan approvals, they are with lower amounts and higher interest rates because of the perceived risk.
Minimum CIBIL Score for Personal Loan
The higher your credit score is, the better are your chances of getting your personal loan approved. The ideal CIBIL/credit score to get a personal loan from a bank or NBFC is 750 or above.
Personal Loan on Low Credit Score?
It is possible to get a personal loan if you have a low credit score or no credit history. If you can convince your lender by highlighting the other strong criteria, such as income, employment, bank balance, etc. then there may be a strong possibility of your personal loan getting approved, despite a low credit score. However, you may be approved for a lower amount at a higher interest rate.
Approval of Loan Application
The CIBIL score also plays a crucial role in the time taken for loan approval. A high CIBIL score helps win the trust of your potential lenders, and the loan application is processed in the shortest time possible. Faster processing of your personal loan application means the money will be disbursed to you as soon as possible, so you can use it to address your urgent financial needs.
**
(Shiv Nanda is a financial analyst who currently lives in Bangalore (refusing to acknowledge the name change) and works with MoneyTap, India's first app-based credit-line. A true finance geek, his friends rely on him for advice on their investment choices, budgeting skills, personal financial matters and when they want to get a loan.)
The post Importance of CIBIL Score in Personal Loans appeared first on .