In his twenties, a young and enthusiastic entrepreneur is on a mission to make India a global leader in manufacturing state-of-the-art furniture.
Vikas exports is a handicraft export company started in 1988 by Aditya's parents. Mr. Vikas and Late Radhika Agarwal and in 2016, Aditya started the furniture division to expand this company. Aditya got ambitious for the furniture division when he was in London for his studies.
Stimulus Behind Vikas Exports
"During his studies, he saw Chinese-made furniture literally flooded everywhere. He was shocked to find China as the world's largest exporter with more than $100 billion worth of export in furniture only. Ironically, India figured in the largest importers. This looked more of a challenge to him and he took it up, straightaway.
To gain some insights, Aditya worked in John Lewis' furniture division in London. And, while he was in Cass Business School City University London, he wrote a dissertation on "The scope for India to become a leading manufacturer of furniture." However, it did not end there. And that's where "Vikas Exports" journey to become the World-Leader in Furniture Manufacturing started.
Crafting Success
"Vikas Exports" is a furniture division specialized in minimalistic contemporary furniture of solid wood, metal, and marble that has started in 2016 after the name of Aditya's (founder) father Mr. Vikas.
After the fruitful visit and amazing learning from china "Vikas Exports" implemented the idea and built a high-level infrastructure with absolute precision. Later than, decided to start a unit in Jodhpur, after collecting artistic thoughts from the visits in Foshan city of China, Ho Chi Minh in Vietnam, and Chang Mai in Thailand. Also, Vikas Exports invested its time in small cluster of Sardarshahar, Ratanghar and worked closely with craftsman for optimum production. Adding that "Vikas Exports" found a grey spot in the industry while blending the mastery of Indian craftsmen with the flat pack mechanism of Chinese firms to make their products friendly for mass production and fit for e-commerce.
"Vikas Exports" used auto-manufacturing firms to outsource high-level precision and big-volume metal manufacturing in the beginning and later established its wooden furniture unit in Churu (Rajasthan) and metal fabrication plant in Manesar (Haryana).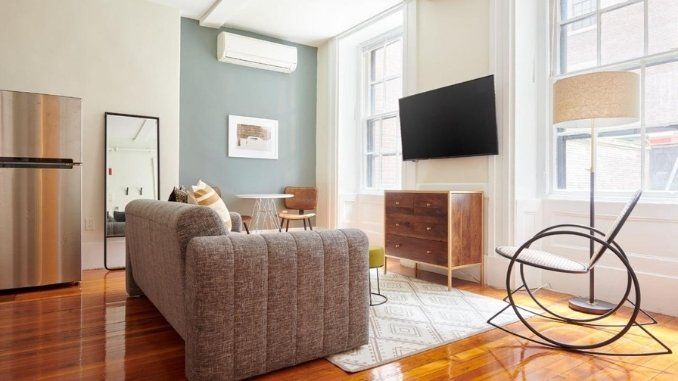 The young enterprise is now planning it big and reveals that the upcoming manufacturing unit will be set up in Uttar Pradesh. Its "state-of-the-art manufacturing facility, with most advanced finishing & completely automated conveyer belt systems, is coming up in mid-2021 at ODOP Handicraft Park near the upcoming Jewar Airport where it will be employing over 400 people and project will fetch a turnover of 100 crores."
Vikas Exports will be employing the differently-abled in its packing department and hire at least 30 percent women workforce, while stressing the company's concern for women empowerment and the disempowered.
Future Prospects
By 2024, its goal is to fulfil country's PM's vision of Aatma Nirbar Bharat and facilitating India's transformation from a net importer into the largest exporter of furniture, meanwhile providing employment to over 30 million job seekers.
Talking about the team, as the product based and result-oriented enterprise, Vikas Exports have an amazing team of employees, which is more like a big family. Speaking more about the staff, apart from cutting-edge design and trends, "Vikas Exports" designers and team travel around the world to get a feeler of latest trends and materials. This translates into the making of fashionable design products.
At present, "Vikas Exports" has the bulk of its exports to the USA, Canada, UK, and Belgium and the company is planning to excel in other countries also. "Its core focus at this stage is flat-pack furniture and it's been successful in shifting a lot of production from China,".
'Vikas Exports' is, however, looking for FDI in Manufacturing for very large-scale manufacturing with fully-integrated operations of wood, laminate, marble, metal, and upholstery in new furniture parks announced by the government under the plan to boost furniture manufacturing.
While talking about the major activities of the company after the pandemic, 'Vikas Exports' are in talks with USA-based importers for investment in India and partnering for opening manufacturing units here. If it struck the deal, it will be taking a huge leap towards fulfilling the mission to make India the hub for furniture manufacturing and building the world's largest furniture manufacturing company, headquartered in India itself."
The prospects of success for "Vikas Exports" are quite high, given the prevalent market scenario where China encountered with a growing middle-class, increasing land rates and steeply rising wages. Furthermore, the growing tension between USA and China has complicated things for the Chinese firms, hampering their competitiveness badly.
The coming years are going to be the golden years for the respective industry and "Vikas Exports" will be a leader with best-in-class infrastructure, operational excellence, and customer obsession.
More than ever before, "Vikas Exports" is poised very well to increase India's share of furniture exports and transform it into a global furniture hub with its mass-produced eCommerce furniture.
The post Millennial on a mission to make India a global leader in Furniture Manufacturing appeared first on .