Five Central Pool MBBS seats to be reserved in this category for the year 2020-21
New Delhi –
November 19, 2020: The Union Health Ministry on Thursday affirmed another classification for the choice and selection of applicants from 'Wards of COVID Warriors' under the Central pool MBBS and BDS seats for the coming academic year, said Union Health Minister Dr Harsh Vardhan.
According to an assertion from the Health Ministry, five Central Pool MBBS seats have been saved for this classification for the year 2020-21.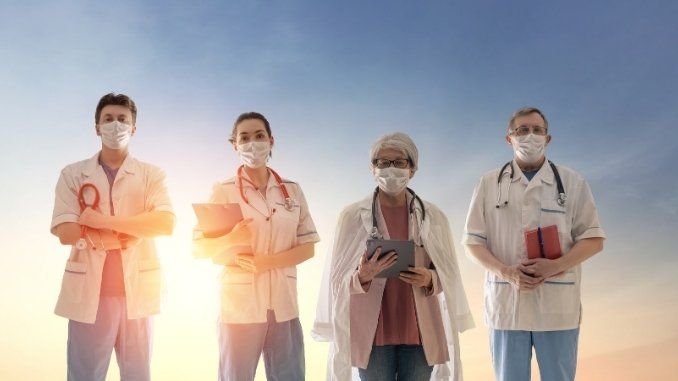 "This move plans to exalt and respect the honorable commitment made by the COVID heroes in the treatment and the executives of COVID patients. This will respect the serious penance of all COVID heroes who presented with magnanimous devotion for the reason for obligation and humankind," an assertion from the service citing the Health Minister said.
"The Central pool MBBS seats might be distributed for determination and assignments of applicants from among the wards of COVID heroes, who have lost life due to the Covid, or passed on inadvertently by virtue of COVID-related obligation," the assertion added.
All private emergency clinic staff and resigned, volunteer, nearby metropolitan bodies, contracted, day by day wage, specially appointed and redistributed staff ordered by states, focal or self-sufficient medical clinics of Central/states/UTs, the All India Institute of Medical Sciences and Institutes of National Importance (INIs) or medical clinics of Central Ministries drafted for COVID-19 related obligations will be qualified for the new classification, it added.
The Health Minister likewise reported a Rs 50 lakh protection bundle for COVID champions while helping comrades that the definition to remember a COVID hero has been set somewhere near the Government of India.
The choice of up-and-comers will be made by the Medical Council Committee (MCC) through online application based on rank got in the NEET-2020 directed by the National Testing Agency
The post MBBS and BDS admission seats are reserved for 'COVID Warriors' appeared first on .