Mr Raees Shaikh (left) and Mr Danish Malik (right) receiving Role Model of the Community award
January 16, 2020, Mumbai, India–
Everyone experiences an unrelenting aspiration to go
where they can't. We envision traveling to places no one has ever been,
exploring areas no one ever has, living in ways no one ever did. That is until
we're yanked back to the reality of our mundane lives. Life is hard and unfair,
and you will have to struggle to be successful, earn money, and be able to
provide for you and your family. However, there are ways to get help.
Some people say that you should never lean on anyone,
that you should never trust anyone. But, they haven't met Kawish. This
organization takes helping others a step forward. Not only is their mission to "develop a literate, healthy & self-esteemed society ready to take
on challenges of life and supporting each other in the hour of need," but they envision so much
more. Kawish is an established education welfare society that strives to form a
society where it can't be formed on its own. And their latest initiative, Hum
Honge Kamiyab, speaks for itself. Loosely translated, Hum Honge Kamiyab means we will
overcome. And it goes perfectly with the purpose and goal of this initiative.
We all know of at least one person who has struggled
their entire lives to reach the position they're in right now. They entire
lives they spent working toward one thing and now have one of the greatest
success stories you've ever heard. Hum Honge Kamiyab is an event for people
just like that. As a part of the event, Speakers are invited to give a speech
to motivate the learners, talking about how they carved their careers and
fought against all odds to get there.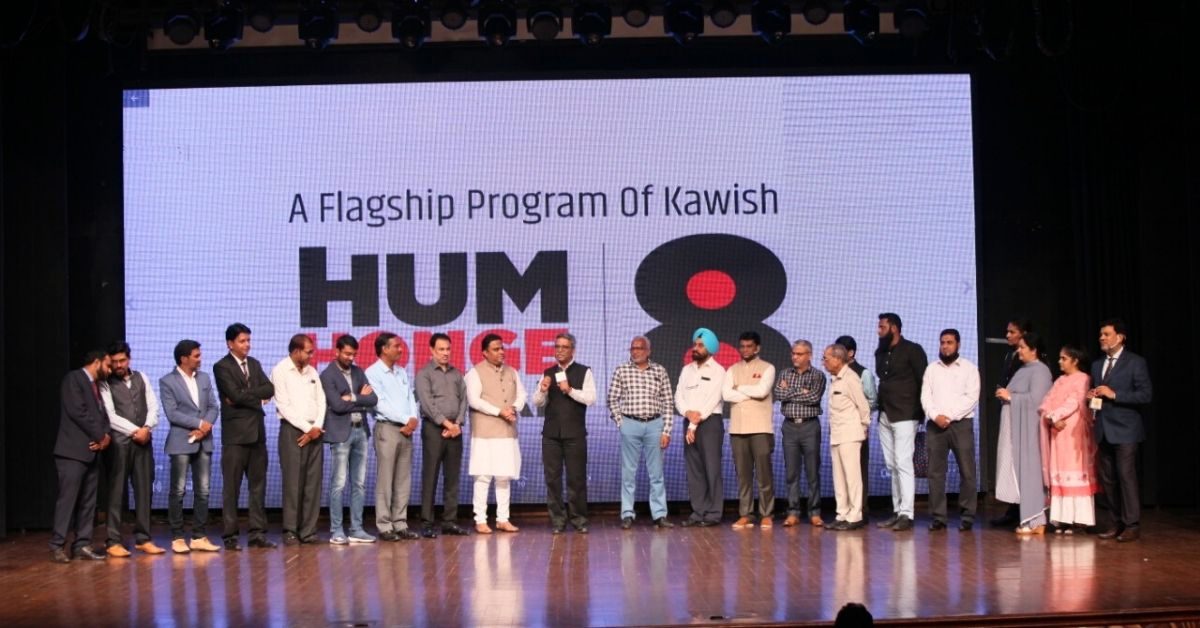 Some of the esteemed speakers who
attended include:
ISRO scientist Dr. Shafiuddin
Badruddin
Young architect Mohammed Bilal Nisar
Shaikh
Chemical engineer Faisal Yusouf
Deshpande
MBBS Humera Khan
Chartered accountant Alia Faizan
And retired judge Mohammed Yunus
Shaikh
Alongside the esteemed speakers, the event was graced
with the eminent presence of Danish Malik, the founder and managing director of
Boomlet Media. One of the unique things
about this man is that at the young age of 26, when most people in this
industry are still learning how to simply transform a digital space, Malik had
already founded Boomlet Media.
It all started when he graduated with a degree in finance
and marketing. He secured a job at TCS Citi as a member of the Personal Wealth
Management team. This is where he started his training, gearing up for the long
entrepreneurial journey that loomed ahead.
With his rare fresh mind and restructuring techniques, he
created his company in 2017. Starting with just one intern, Boomlet Media is
one of a booming force in the industry, with more than 20 employees today.
Impressed with the inspiring path Malik had followed and
the countless obstacles he overcame, the journey of a common employee to a
successful entrepreneur. In fact, at the Hum Honge Kamiyab event, Malik was
facilitated the Role Model of the Community award by Honorable MLA, Mr.Raees
Shaikh. The
felicitation was embarked with shedding light on Mr. Danish Malik's story
encourages us to walk towards the fire, not away, showing us that anything is
possible. Our current reality doesn't determine the future, our will to work
and overcome does. In the future, when you reminisce about the sleepless nights
and the long hours, it'll feel like all of it paid off, just as Malik does now.
Just like him, you can have a dream to change the world with a unique approach and
come out standing a winner on the other side.
It may seem impossible, but you can be the next Danish
Malik. This is what Kawish wants and aims to do all over the world. They want
to show everyone that this is possible, that they can do it too, and that they
can overcome life itself if they have to!
The post We Will Overcome appeared first on Digpu News Network.